OCTOBER 12-15 | CITY DOCK, ANNAPOLIS, MD
From a seasoned sailor to a first time boat buyer, the United States Sailboat Show offers everything a boater needs. Every October, sailors from around the globe gather on miles of docks in beautiful downtown historic Annapolis to experience hundreds of new and premiering boats, boating gear and accessory exhibitors, financing options, all while enjoying tasting tents and the time to connect with fellow boaters. If you are looking to experience the ultimate sailing experience, this show is a must-visit show.

Join us as while we represent BENETEAU and CATALINA at the show!
For those attending the Annapolis Sailboat Show October 12–15, we invite you to elevate your experience as a VIP member. Exclusive booth access, dedicated time with dealer experts, and a special gift await those who answer the call.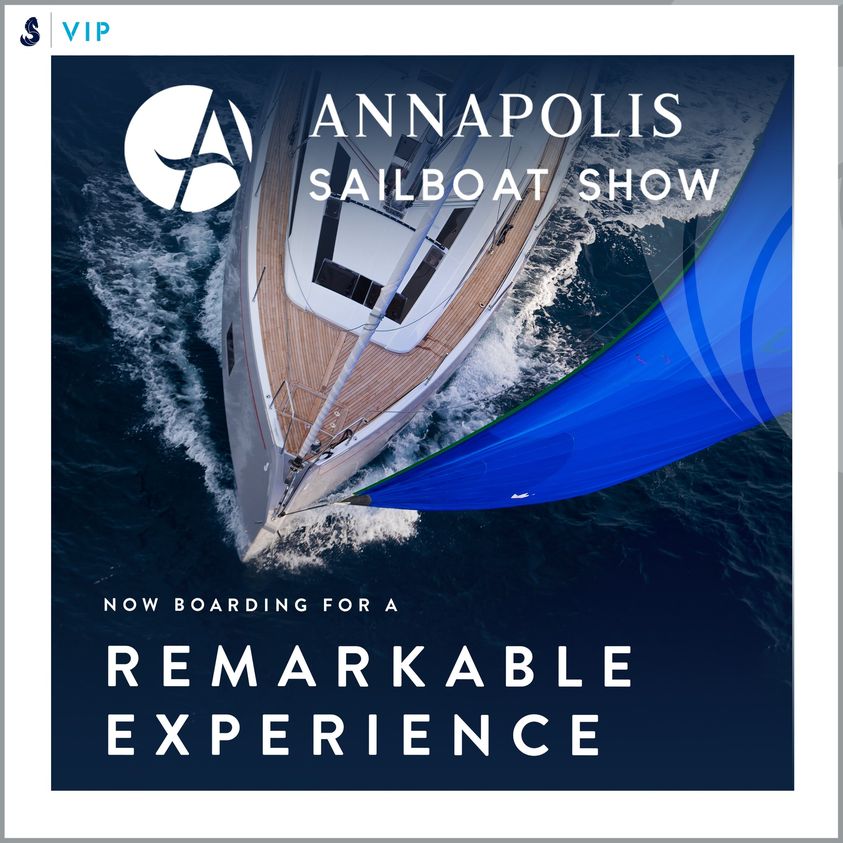 SATURDAY, OCTOBER 14, 2023 @ 6:00 PM
There will be plenty of conversation with fellow Catalina owners and sailors along with drinks and hor d'oeuvres.
Catalina Yachts Store will be open late offering all kinds of Catalina specific products. Connect with your local dealer. Coming from the factory will be Sharon Day, President of Catalina Yachts, Patrick Turner, Chief of Operations, and Jon Ames, Chief Engineer.