Brett and his family sailed a Beneteau Oceanis 45 in Chicago, which according to Brett "got us hooked".  And now…Brett and his family are the proud owners of a Beneteau Oceanis 45.
See what happens when you sail a Beneteau?!
We recently received this note (and photos) from Brett regarding their Beneteau factory tour:
We are back in Louisville from our very fun vacation in South Carolina.

Truly one of our highlights was the factory tour. We all very much enjoyed seeing the steps it takes to produce a Beneteau.

We were most impressed with the attention to detail exhibited by the workers. I recall watching a worker prepare the grid liner with protective tape to reduce risk of damage or staining while workers assemble the interior. In another instance, we witnessed the care given to cleaning hull after the windows were cut out. We witnessed this kind of care at every stage of the build – fantastic to see.

My 13 yr old daughter Ella was impressed with the overhead lifts as well the process to install the keel. My 10 yr old son Jack thought the CNC panel cutters were spectacular. He wants one! I have no idea what he plans to build though. Melissa and I loved it all.

Thank you for sharing the build experience with my family. It speaks volumes to me that Beneteau allows their customers to observe the build process – truly a sign of the confidence in build quality. As a result of our tour we are even more excited to receive our new Oceanis 45 – #171.

Please let Todd and everyone at the Marion facility know how much we appreciate their skill, dedication, and most importantly the great results they are producing.

Cheers,

Brett, Melissa, Jack and Ella
Thanks again for sharing Brett.
We look forward to more updates throughout the sailing season, including what Jake decides to builds with his new CNC panel cutter!
[hr height="30″ style="default" line="default" themecolor="1″]
Beneteau Factory Tour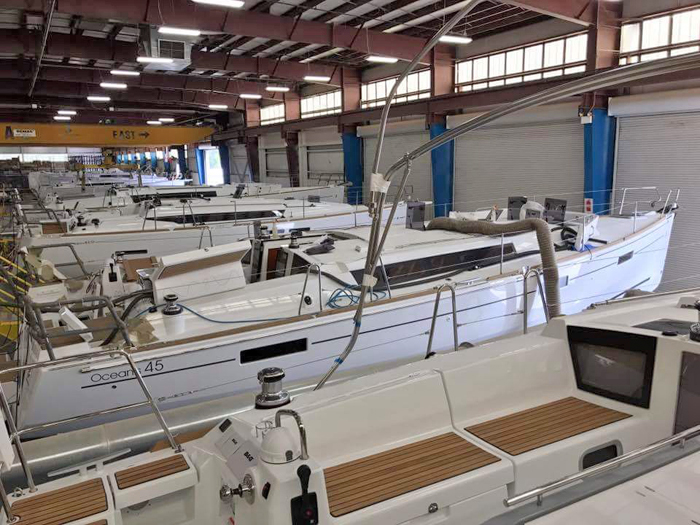 One Happy Sailing Family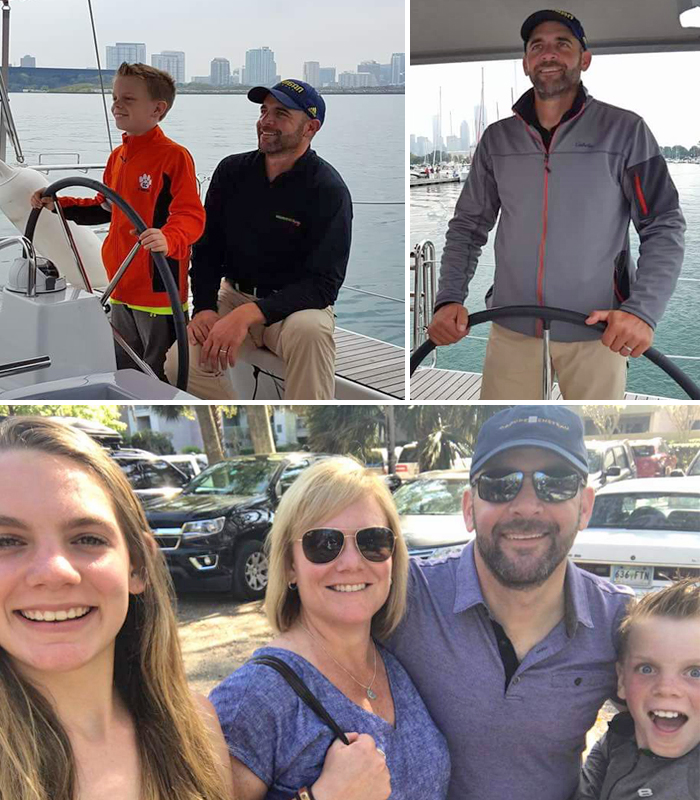 Brett & Melissa Cat Sailing while in South Carolina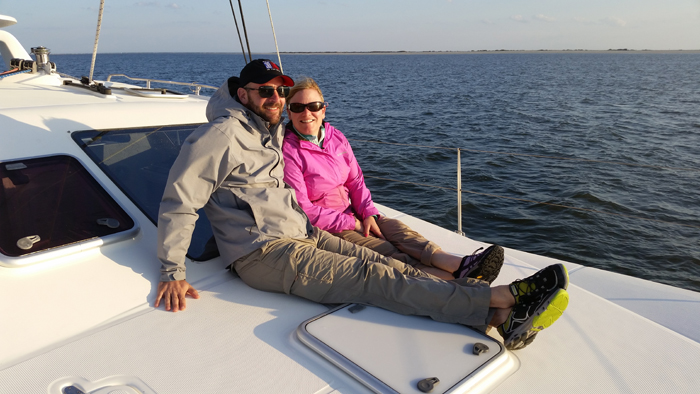 [hr height="30″ style="default" line="default" themecolor="1″]