Offering Sailing as a Lifestyle for 50 Years!
In 1972 Todd & Tim Fulbright purchased the original Cedar Springs, Michigan ships store, showrooms and rigging shed. This was one of the first sailboat only retail company's in the Midwest, originally opened in 1963.
At the time we handled Catalina Yachts, Tanzer Yachts, Hobie Catamarans, Tiga Sailboards, Melges MC-Scows, Sunfish / Laser and Butterfly sailboats.
50 years later we are proud to be Catalina's longest running dealer and are happy to announce we will be representing True North by Catalina Yachts. This year we also celebrate our 20th year as a dealer for Beneteau saiing yachts.
Let's SAILebrate
All summer long we will be sharing photos and stories SAILebrating 50 years of offering sailing as a lifestyle.
But we couldn't have done it without our customers! We would love to see your photos and hear your stories as well. Simply email them to us (kathy@sailplace.com) so we can share on our website, Facebook and email!
We'll kick off the SAILebration with a few photos from our archives.
Pictured below:
Photo 1 & 2 – The original location in Cedar Springs, MI.
Photo 3 – One of the many boat show we have attended.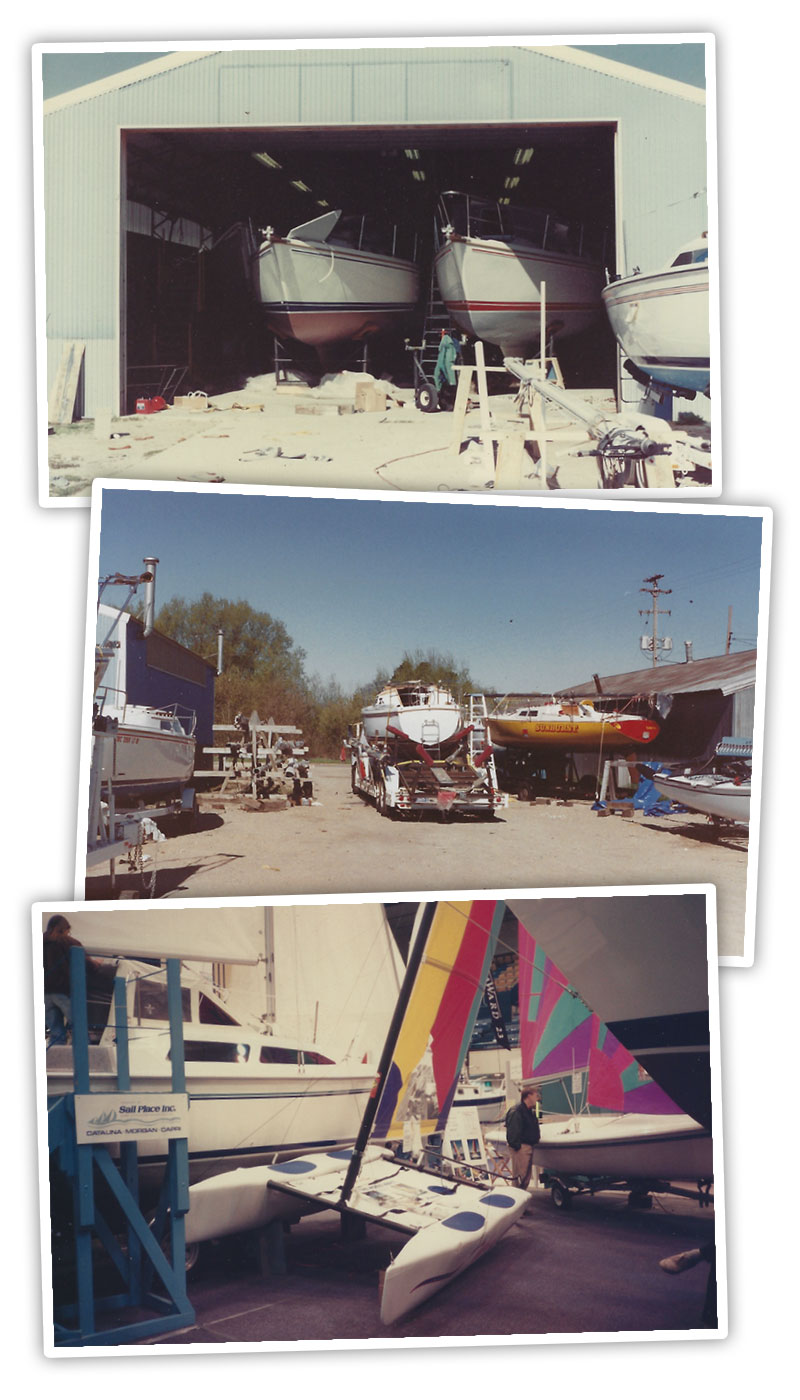 Pictured below:
Photo 1 – Todd & Sue Fulbright with Sharon Day & Frank Butler of Catalina
Photo 2 – Dave & Kathy Fulbright with their 2 girls.