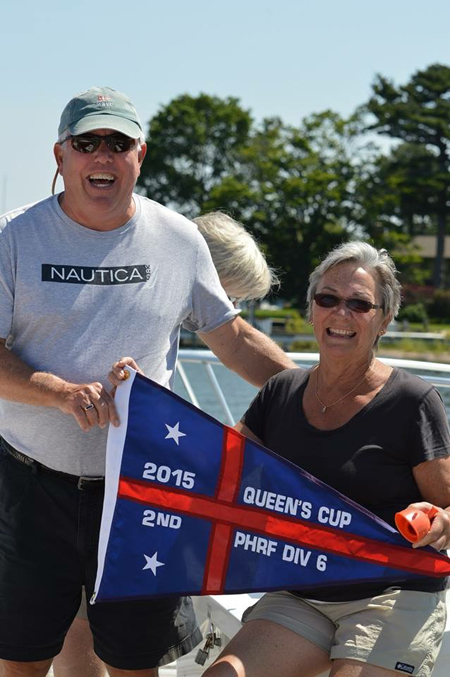 Our family has been a client of Sail Place since purchasing a Catalina 25 in 1985. Over the past 30 years, the Fulbright family has assisted our purchases of five other Catalinas, and handled the resale of our old boats. We are always confident they place our best interests above theirs.
SailPlace provides sound advice and affordable solutions to equipment choices and designs. When in need of service or refurbishing work, we have found them to be a ready resource, which we truly appreciate.
We have always valued our relationship with Todd, Tim and David; and would highly recommend SailPlace as a very knowledgable, honest and reliable boat Dealer and Broker. Their integrity is unsurpassed.
The VanTol Family
---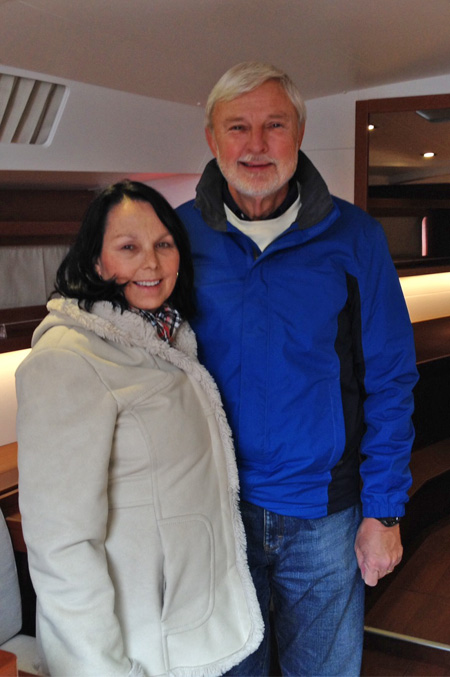 My wife Cathy and I attended the Annapolis Boat Show in 2012. We really liked the layout of the Beneteau and Jenneau boats. We owned a 1989 Morgan 44 and decided to hold onto it. However, events in the summer of 2013 convinced us that life was short and we decided to trade up.
We went to Detroit for the Jenneaus. We liked the 454 but did not like the cockpit. We than drove to The Sail Place in Muskegon and met Dave Fullbright. He showed us the Oceanis 45 and we both agreed this was our boat. We purchased a 2014 model and it arrived in Oct 2013.
Dave oversaw the outfitting over the winter and we launched in May 2014. Dave was there along with Chris and got us out for test sails. We sailed the boat to South Haven with Dave riding along to Grand Haven. We have been thrilled with both the boat and Dave's attention. There were several minor issues that were handled without any problems. The biggest issue was with the autopilot which would not stay on. Dave worked on this several times till it was determined to be a problem with the masthead unit. This was replaced and all is good now.
Dave and Chris have been first class with their attention to our problems and answering all our questions. The trade in for our Morgan was painless albeit a bit sad; we owned it for 24 years. I would do business again with Dave and  Sail Place in a minute.
Tom & Cathy Bilyeu
TomCat
---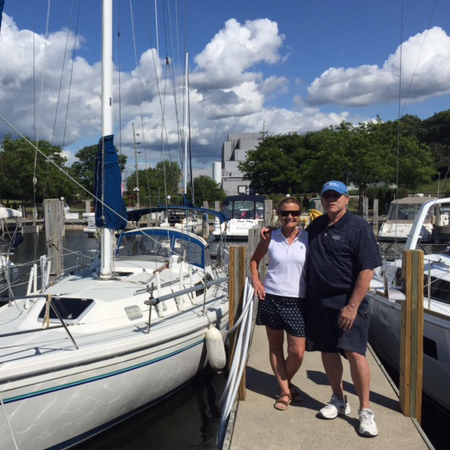 We started our new boat search around Lake Erie in hopes of finding the 'perfect' boat near home. After numerous internet searches, wandering around numerous marinas and numerous calls from brokers trying to sell us what we didn't want, we headed north hoping to end our frustration. We started along the coast of Lake Huron and eventually wandered down the Lake Michigan coast until we met Dave Fulbright at Sail Place.
Our frustration ended when we met Dave. He understood what we wanted, addressed every one of our needs and helped us negotiate a great deal on our new-to-us Catalina 34. He walked us through every step of the process, kept every promise and made our purchase very happy occasion.
We highly recommend Dave Fulbright and Sail Place to all of our friends and anyone looking for a new or used sailboat. If and when we're ready for our next one, Dave will be my first and only call.
Thank you Dave.
Carver and Allison Dumke
---